Having a new baby is exciting and a wonderful experience! A new baby is like the beginning of all things – wonder, hope and a dream of new possibilities.
It's common for new mothers to be anxious about how to best care for their babies, families, and ourselves. Try to cut back on the news and only watch for a little bit each day. Look for stories of community, kindness and courage. See the many ways that people are helping each other. And be gentle with yourself.
If you are feeling very worried or anxious don't be afraid to talk about it – with your family and friends. If it feels like too much, say so! You are also welcome to join our Facebook Parent Suuport Group for a safe place to talk! Visit us on Facebook to join.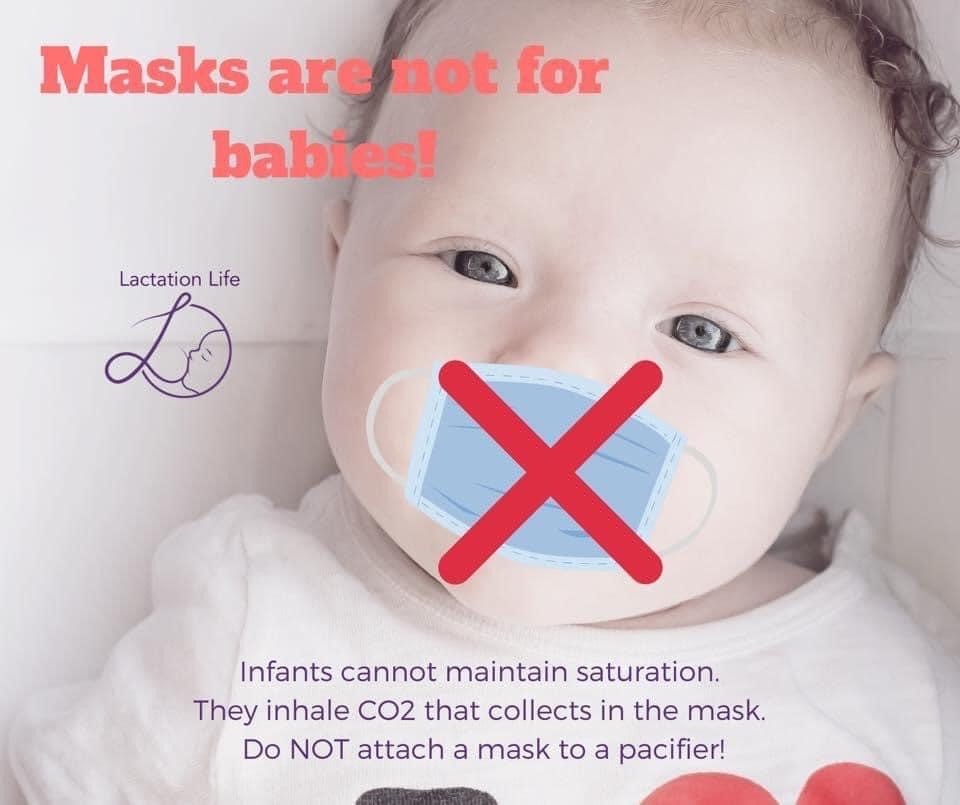 Reasons not too are:
Baby's have a smaller airway, making breathing through a mask more difficult.
Using a mask on an infant may increase the risk of suffocation. A snug fit gives them less access to air.
If they are having troubles breathing, infants cannot take the masks off themselves.
There are no N95 masks approved for children.
Tips to protect your newborn baby are:
Avoiding crowds, keeping babies away from crowded areas when possible.
Stay away from sick people. At least 6 feet distance from anyone who is sick with a cough of a fever.
Avoid others holding your baby, it is OK to say No 😊
Washing your hands frequently when touching your baby
Avoid others coming to your home to visit you and your newborn baby
Avoid leaving your home to increase risk of catching illness for you and your newborns health
Delivering your baby with confirmed COVID-19, will it harm them?
We do not know at this time what if any risk is posed to infants of a pregnant woman who has COVID-19.
There have been a small number of reported problems with pregnancy or delivery (e.g. preterm birth) in babies born to mothers who tested positive for COVID-19 during their pregnancy. However, it is not clear that these outcomes were related to maternal infection.
For more information about the Coronavirus Disease 2019 and Infants visit: https://www.cdc.gov/coronavirus/2019-ncov/prepare/pregnancy-breastfeeding.html#anchor_1584169584